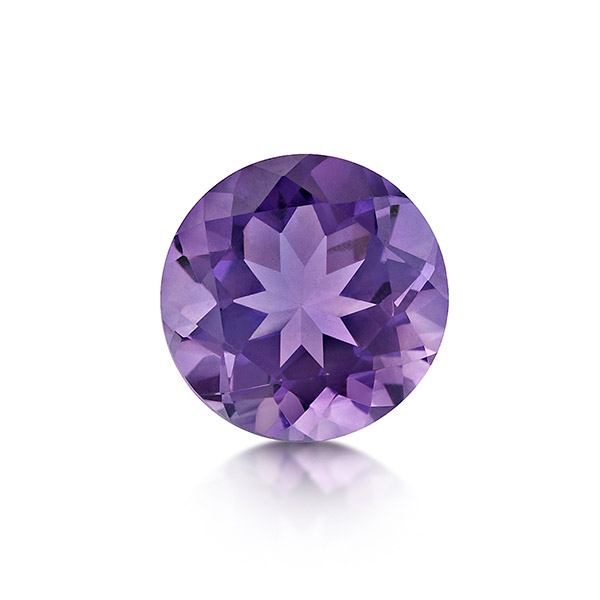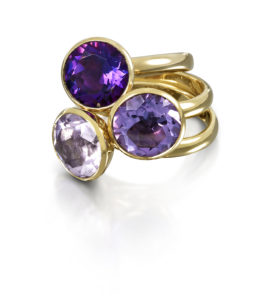 Amethyst Key Facts
7 on the Mohs scale of hardness
February's birthstone
Usually a beautiful purple colour but sometimes pale lilac
There are many sources across the world
Said to heighten your natural intuition and help get in touch with your inner self
General Information on Amethyst
The most popular of the quartz family and a lovely lilac to purple colour, traditionally thought to prevent drunkenness! It is said to reduce anger and impatience when worn during sleep. The Ural mountains of Russia are one source but amber is mined all over the world.
Purple is the color of royalty, and has been much in demand throughout history. Fine Amethysts have been placed in the crowns of royalty as well as other fine jewelry for hundreds of years.
With this in mind its quite clear that amethyst represents royalty, piety and sobriety and as a sixth anniversary it symbolises sincerity and stability.
It is also said that to wear it you will heighten your natural intuition and help get in touch with your inner self, bringing peace and calm to your life
The word amethyst is derived from the Greek word 'amethystos' which means 'sober'. It was claimed that amethyst had a sobering effect on those 'drunk' on love's passion!
The rich purple gemstones are used worldwide to ornament churches and crosses used in religious ceremony, and they are frequently found in the rings and on the rosaries worn by bishops and priests.